Finding the Right Temporary Staff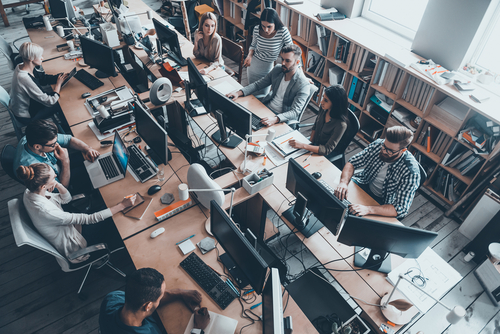 Temporary staff are the perfect solution when your teams need some extra support. Hiring short-term staff means bringing in individuals who are able to adapt to a variety of environments, with specialised skills that can help elevate your business at a time when it is needed most.
At Attic Recruitment, we understand that requests for temporary staff need to be met quickly. With that in mind, here we offer an insight into our temporary staff services and what advantages this can bring your business.
Experience in placing temps
Many businesses require temporary staff from time to time; someone who can come in and bring particular skillsets or experience to your team and provide that missing piece of the puzzle, if only for a short time.
Hiring temporary staff through an agency like ourselves can give you additional peace of mind. We have interviewed all our temporary candidates face-to-face to make sure we have an impressive bank of individuals. What's more, all Attic temps are fully referenced before they work for us. When you need replacement staff quickly, our services mean we can easily source the right person for the job.
At Attic, we have extensive experience in hiring short-term staff for a number of positions. This varies from business assistants, personal assistants, administrators, office managers and receptionists. All are crucial in the running of your business, so it's in your best interest to hire someone highly skilled and versatile. We can help with that.
Why do you need temporary staff?
Temporary staff can be incredibly helpful for a number of reasons, particularly when your current workforce needs additional support. This could be due to illness, annual leave or maternity leave.
You may also require additional staff at busier periods in the work calendar, whether you have large-scale projects to complete or it is just a one-day placement to help meet a deadline.
In a busy environment, temporary staff can offer a lifeline; whether you are looking for a first-rate secretary to cover your front desk, or a personal assistant for private matters. It is important you feel confident that these additional individuals can come into your business and hit the ground running.
Our temporary services in London are perfect if you are not sure where to start when it comes to finding temporary staff. With so many professional candidates looking for opportunities in the capital, let us do the hard work in finding you the right individual for the job.
If you aren't happy after the first three hours of working with your new temporary hire, we won't charge you and we will send a replacement!
Get in touch today to find out more.
---